The Event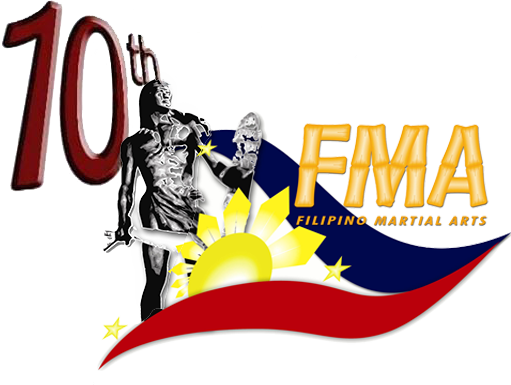 The Filipino Martial Arts World Festival was organized to promote the art worldwide. Through intensive training lead by internationally known and high caliber FMA Instructors, the festival introduces and upgrades the knowledge of every practitioner in one event.
The First and Second Filipino Martial Arts Festivals were organized through the initiative and dedication of key people, Grandmaster Dieter Knuettel and Alfred Plath of Deutscher Arnis Verband. These events were held in Germany in 2002 and 2004 respectively. In 2006 the Third FMA Festival came home to the Philippines. The 2006 Festival was held in Tagaytay, Philippines spearheaded by GM Rene Tongson as the Chairman and the IMAFP team lead by Chairman Atty. Buddy Demaisip. Every FMA Festival since has been held in the Philippines and lead by an untiring organizing team driven by dedication to the art and its practitioners
The main aim of the event is to highlight the expertise of the local and foreign FMA grandmasters and to give an opportunity for practitioners to train with these grandmasters, explore the beauty of the island, experience the Filipino culture and understand the roots of the art in one event.
Schedule of Activities
| Day | Activities |
| --- | --- |
| Sunday, March 22, 2020 | Check-in /Training/Welcome Dinner /Introduction |
| Monday, March 23, 2020 | Training - Modern Arnis |
| Tuesday, March 24, 2020 | Training - Modern Arnis |
| Wednesday, March 25, 2020 | Tour /Fun Activities |
| Thursday, March 26, 2020 | Training – All FMA styles |
| Friday, March 27, 2020 | Training /Gala/Awarding |
| Saturday, March 28, 2020 | Checkout / Departure from Resort |
Proposed Festival Instructors
Click underlined names for biographies:
GM Michael D'Arcy – ARJUKU/MA
Tuhon Ray Dionaldo – FCS
Tuhon Mel Tortal – Pekiti Tirsia
Master Sven Barchfeld –DAV/MA
And more… to be confirmed
The Participation Package
The festival will be composed of 4 days intensive training and 1 day tour and fun day. It is the organizers commitment to make this camp more memorable to all who will be taking part of this grand celebration.
Fees
Training, Full Package: $875.00 USD per person. Discount available!
Non-Training: $650 USD
Package Details
6 nights stay in a high-class resort (triple sharing Superior rooms)
Full Buffet Meal (Breakfast, Lunch & Dinner)
Training Kit (for training participant only)
Full four(4) days intensive training
Tour/ Activities
Land transit from Manila to Resort and return (First and last day)
Gala Night
Notes:
10% discount on the full package for early registration and payment received on or before November 30, 2019.
The room is a triple sharing, for single occupancy or double, additional $300.00 USD will be charged.
Available Participation Option:

Training Only: $400 USD per person (with training kit & Gala Night)
Gala Entry: $30.00 USD

Water sports activities are not included in the package.
How To Register
Complete the
form here
and email to
gcjadia@hotmail.com
and
fmaworldfestival@yahoo.com
Your reservation will be confirmed upon receipt of payment.
Fees must be remitted through bank transfers to the below account details
Account Name: GINALYN J. RELOS
Account Type: 100570130964
Bank Name: Banco de Oro Universal Bank
Bank Branch: Mandaluyong - Branch
Address: Libertad Street, Mandaluyong City, Philippines
Swift Code: BNORPHMM
Note: Please email your remittance details to: gcjadia@hotmail.com and fmaworldfestival@yahoo.com