Grandmaster Datu Dieter Knüttel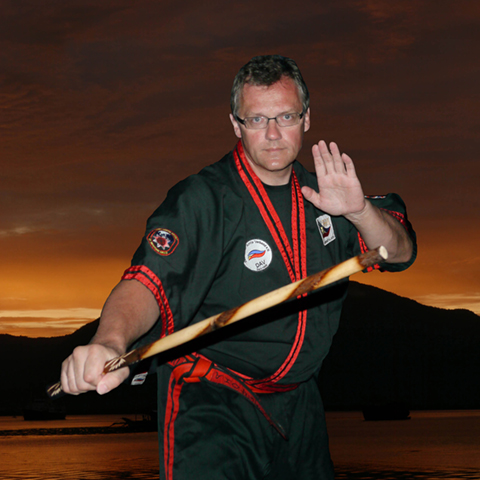 Grandmaster Datu Dieter Knüttel started his Arnis-training in 1978. His first instructor was Jackson Cui Brocka, who had learned from Ernesto and Roberto Presas. In 1983 he travelled for 3 months to the Phlippines, to train with the Grandmasters there. His Modern Arnis instructors there were the following Grandmasters Ernesto Presas, Roberto Presas, Chistino Vasquez, Rene Tongson, Rodel Dagooc, Willie Annang, Roland Dantes and others like Eulogio, Momoy, Cacoy and Dionisio Canete.
Since 1984 he invited (not only) filipino Grandmasters to Germany on a regular basis.
Datu Dieter has a M.A. in sports science and is founding member of the DAV, the German Arnis Association in 1985.
Since then he is Modern Arnis chief instructor of the DAV and was European Modern Arnis Representative (1996 -2001 till his death) of Professor Remy A. Presas. From him he received 1996 the title of DATU (as the 4th of 5 persons and only European) and the rank of Lakan Anim, 6th Dan Modern Arnis.
2003 he was promoted to 7th Dan in Manila by the leading Modern Arnis Masters and Grandmasters of the Philippines.
In 2008, he received Grandmaster status and 8th Dan Modern Arnis from a council of Grandmasters of different Styles in IloIlo, Panay/Philippines during the 4th FMA Festival.
2014 he was promoted to LAKAN SIYAM (9th Dan) by the Modern Arnis Council and FMA Council during the 7th FMA World Festival in Subic/Philippines.
In September 2016, he received 10th Dan Modern Arnis from GM Roberto Presas, the last of the 3 Presas brothers, who is still alive.
He was the head of the board of examiners for more than 500 black belt examination in the, DAV which is according to international opinions one of the largest and best organized Modern Arnis organizations today. Since 1985 almost 7000 people were DAV-members. The summercamps and special seminars (Best of the West, 25 years of DAV, East meets West) had more than 200 participants.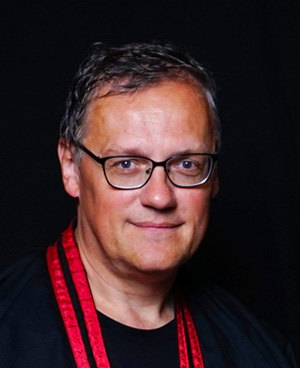 Since 1980 he is teaching Modern Arnis seminars, in Germany and worldwide. He has taught around 900 weekend seminars during the last 35 years, 100 of them internationally in the following countries: Denmark, Sweden, Norway, Netherlands, France, England, Spain, Austria,Switzerland, Czech Republic, Israel, Ukraine, Russia, USA, Australia and the Philippines
Today, one of his main aims in Modern Arnis is, to keep good contacts and relations with all different Modern Arnis groups worldwide, which is why he is the co-founder of the FMA Festival together with Alfred Path 2002 in Germany and was founding member of the Worldwide Family of Modern Arnis, WFMA, 2006 in the Philippines.
Want to know more? click here to read more about Grandmaster Datu Dieter Knüttel.
Contact
Websites

Email

Location

Dortmund, Germany
Return to Bios