Grand Master Rene R. Tongson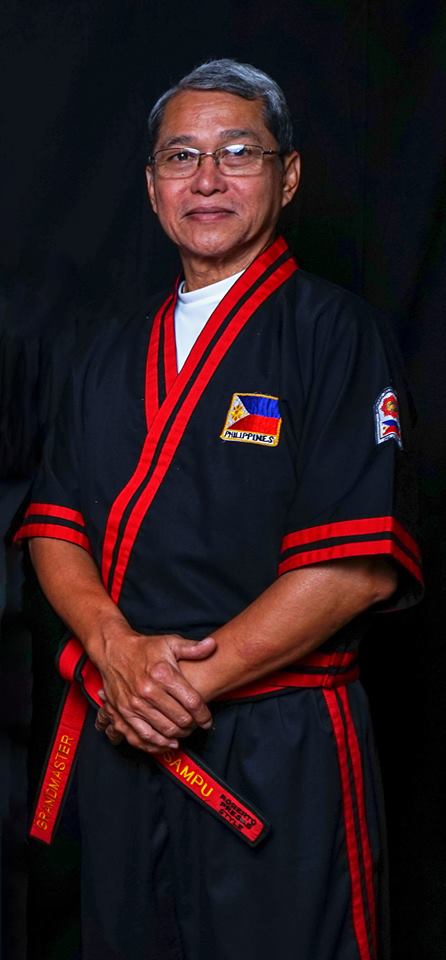 Grandmaster Rene R. Tongson
took his first lesson at the age of nine (9) in Hinigaran, Negros Occidental - the hometown of Professor Remy A. Presas, using sugar canes instead of a rattan stick which was scarce then. His Modern Arnis training started with Grandmaster Roberto Presas and Grandmaster Christino Vasquez, under the guidiance of Grandmaster Remy Presas.
From Grandmaster Mateo D. Estolloso of Antique, Panay Island, he refined his classical techniques such as Banda-y-Banda, Rompida, Doblada, Hirada Batanguea, Espada-y-Daga, Palis-palis and many more. Under Grandmaster Ernesto, he mastered the techniques of Filipino weaponry.
Grandmaster Rene R. Tongson, is one of the Grandmasters of the International Modern Arnis Federation - Philippines (IMAFP) under the Professor Remy Presas. He is also a member of the Council of Masters of Modern Arnis, and co-founder-convenor of WORLD FAMILY of MODERN ARNIS (WFMA).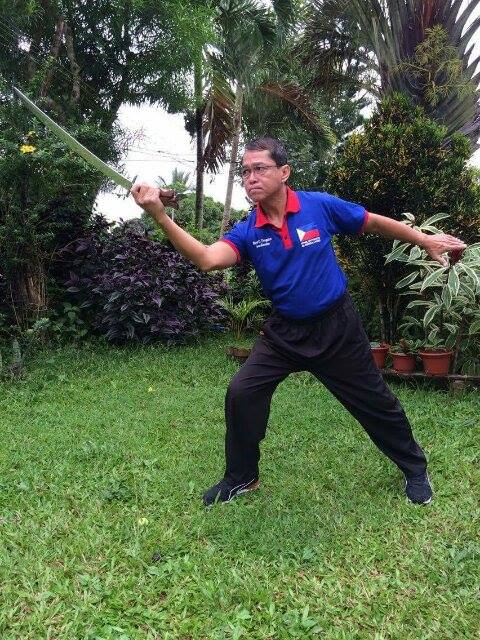 Using his high academic and administrative experience, he spearheaded the organization of Arnis Philippines (ARPI) as its 1st Secretary-General in September 1986 under the Philippines Olympic Committee (POC). In 1988 he drafted and authored the original version of the Philippine National Standard for the conduct and practice of Arnis in competitive sport, the standard rules now being used in Arnis Tournaments worldwide. He has traveled worldwide were he has strong followings in Australia, Europe, USA and one of the most respected Grandmasters in the Philippines.
Grandmaster Tongson is known for his unique ABANIKO TRES PUNTAS style and form in classical Arnis. Among his top students are GM Bambit Dulay, GM Datu Dieter Knuttel (Germany) . GM Angelo Baldissone (UK) , Master Nino Pila and Chris Traish (Australia) and leading Arnis gurus in the Philippines and worldwide.
Grandmaster Rene is the Grandmaster of ABANIKO TRES PUNTAS and Grandmaster, 10th Dan in Modern Arnis.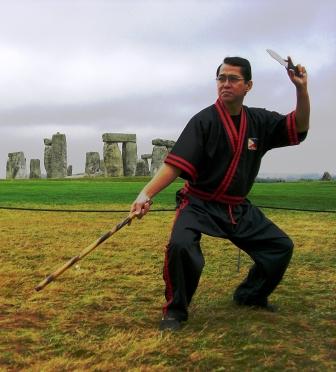 He was World Head of Family Sokeship Council Awardee - Grandmaster of the Year 2006 and is in the International Martial Arts "Hall of Fame"
He is author of 8 Abaniko-Tres Puntas Instructional DVDs and Trustee International Modern Arnis Federation - Philippines (IMAFP).
Also, he won the FMA Digest Man of the year award 2007.
Contact
Email
Return to Bios