Grand Master Peachie Saguin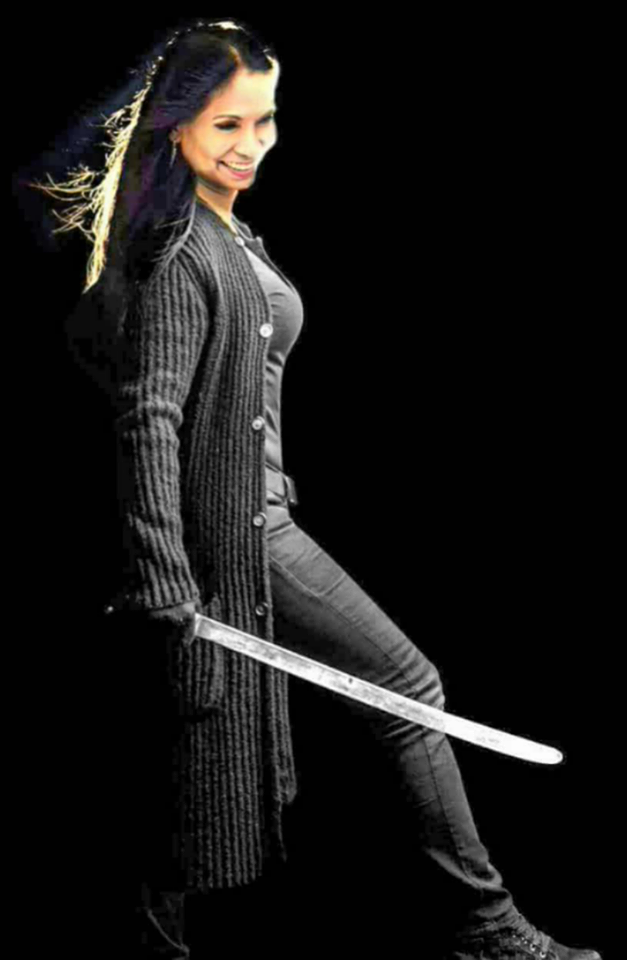 Peachie Baron Saguin began her training at Bakbakan International was a center of martial arts training whose practitioners came from diverse martial arts disciplines. Bakbakan was the first to embrace the concept of mixed martial arts in the Philippines. In its weapons training, Bakbakan adopted the Ilustrisimo system of swordsmanship.
In 1993, Peachie was nominated by her senior brother in Bakbakan International Juan Miguel Zubiri to take the test required for the promotion to Black Belt. She passed the test. She was the first woman to hold a Black Belt rank in Bakbakan. Her mentors are Grand Master Christopher Ricketts and Grand Master Tony Diego.
In 2005, she reached out to different FMA masters and with their cooperation, she was able to organize the first international FMA tournament hosted by Master Rey Galang of Bakbakan International, New Jersey. The event was participated by numerous FMA groups from Metro Manila and different parts of the country. Foreign players who were mostly students of Bakbakan worldwide also participated.
In 2006 she became the Secretary General and the contact person of the first National Filipino Martial Arts Association, and was part of organizing the first NFMA festival held in Clam Shell Intramuros, Manila
As the contact person in the NFMA she was held in high esteem by different FMA teachers, instructors and masters, as she referred foreign students to train with different masters according to their preference of style.
In 2007, she organized mall tours that showcased different FMA systems and styles. This was participated by known FMA masters like Tony Diego of Kalis Ilustrisimo, Bobby Tabimina of Balintawak, Samuel Dulay of MATTI, Rommel Tortal of Pekiti Tirsia, Jerson Tortal of Dekiti Tirsia, Engr. Dion Diaz of PIGSSAI, Rey Dominguez of PNP, Fil Buena of Buena Mano, Vic Sanchez of Kali Arnis International, Bert Labaniego of Lightning Scientific, Vhir Tubera of RTU and Jonathan Abaya of Jendo, to name a few.
In the same year, she organized campus tours to encourage the young students to train in the Filipino Martial Arts instead of adopting foreign martial arts.
She hosted FMA gatherings at her home creating a place of venue and opportunity for students as well as masters to meet up and forge firmer bond between masters and students..
In 2008, Steven Dowd of FMA Digest recognized her as Woman of the Year, because of her contribution in the promotion of FMA. FMA digest is an online magazine dedicated in the propagation and disseminating information about Filipino Martial Arts and Culture of the Philippines.
In 2009, she was again given a recognition as Master of the Pen award by FMA Digest for her written articles about FMA.
In 2011, she included FMA in her various TV programs at UNTV to create further awareness in the Filipino Fighting arts. Her TV Shows provided media coverages to different FMA events which are often ignored and generally taken for granted by popular media.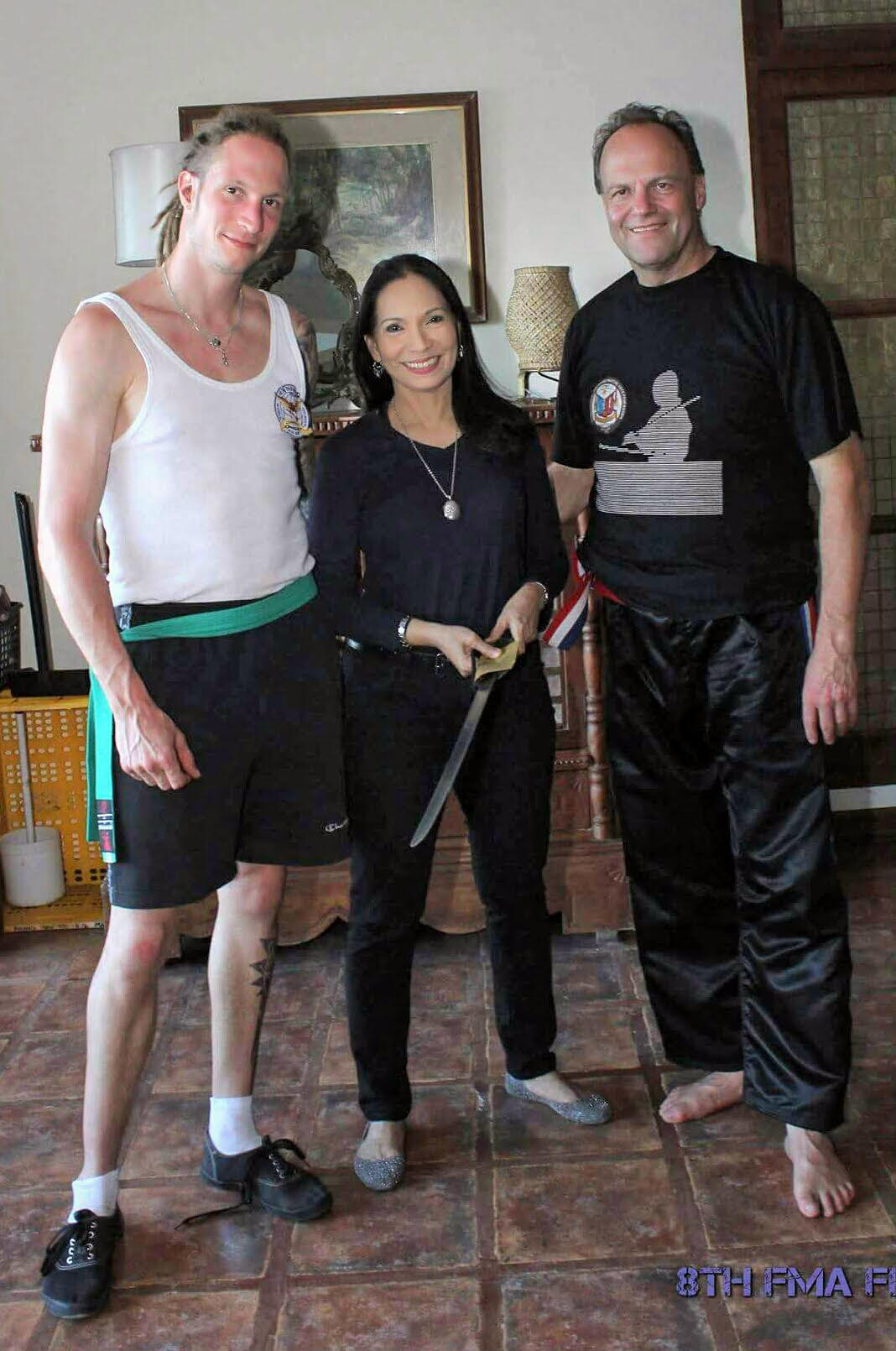 In 2014, she produced a program Rise N Shine, a daily morning show and included a segment "Filipino Fighting Art" where she featured different FMA styles, in her quest to give FMA, the much needed media exposure.
In 2015, her show was given recognition by the Philippine Martial Arts Hall of Fame as the only program and only network that promotes the Filipino Fighting Art.
She has written two books of Punta Y Daga of Kalis Ilustrisimo under the guidance of her Teacher Master Tony Diego, with the aim of creating a structure that will speed up the learning process of students who wish to take a journey in the Ilustrisimo system.
In July 20, 2017, she was sworn in at Malacañang Guest House, as member of the Board of Trustees in the Philippine Escrima kali Arnis Federation (PEKAF) an umbrella of all FMA groups headed by Senator Juan Miguel Zubiri, author of RA 9850 declaring Arnis as the National Sports of the Philippines.
She is presently a member of the Board of Trustees of PEKAF, the current National Sports Association in the Philippines and sitting as the Chairperson of the Events Committee. She is also one of the founders of Bayanihan, an annual event recognizing the Filipino Martial Art teachers, as Heroes of FMA.
Her journey in FMA continues...
Contact
Email

Location

Quezon City, Philippines
Return to Bios