Master Sven Barchfeld
Lakan Anim Modern Arnis (6th Dan)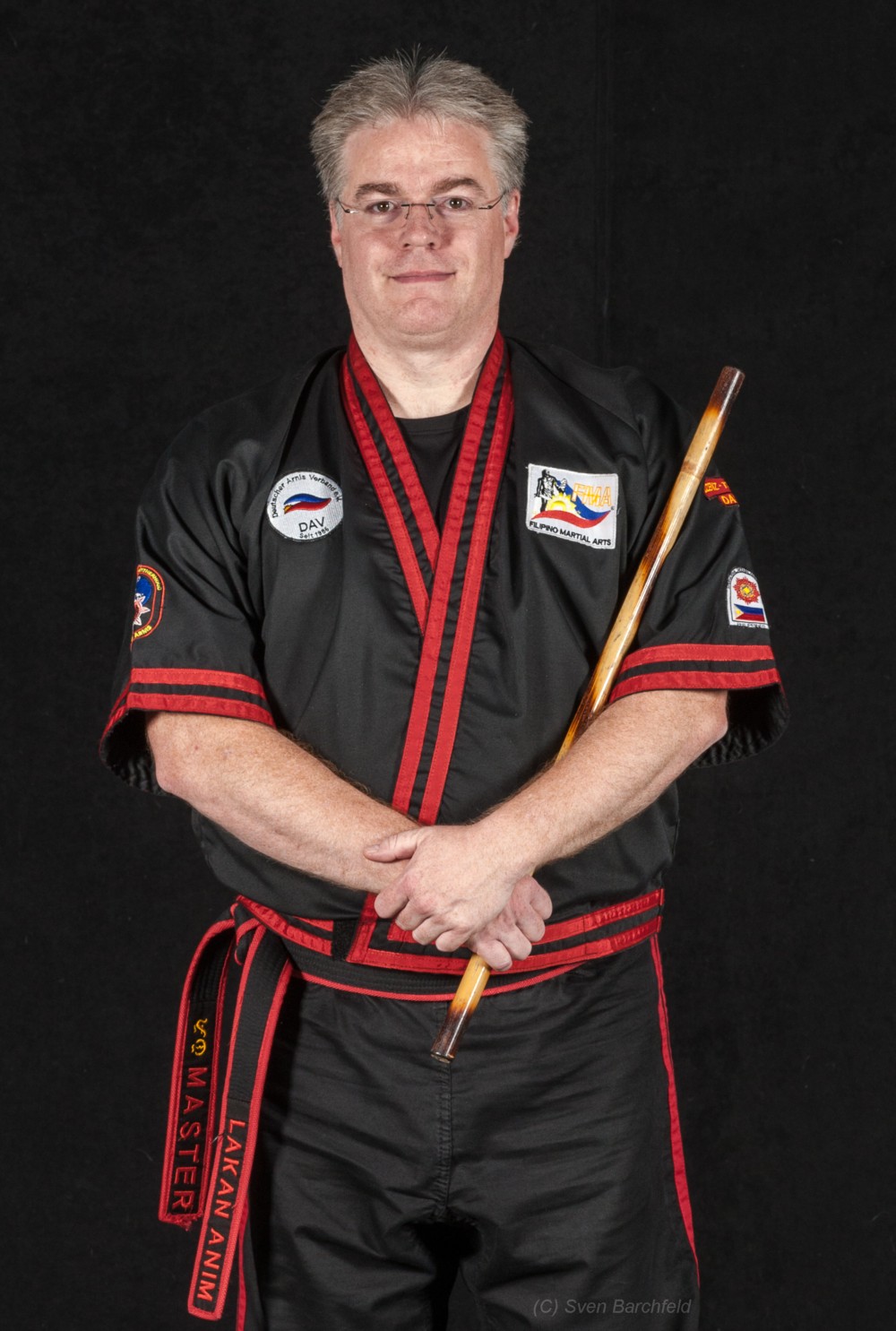 Sven started with Arnis training in 1988 in his hometown Kassel/Germany at age 16. During the first years he took part in many seminars, mostly held by Dieter Knüttel, Hans Karrer and Jorgen Gydesen. Roughly 10 to 12 weekend seminars a year and regular training three evenings a week. In 1992 he started teaching Arnis at his home club in Kassel. In 1993 he passed his first black belt exam (Lakan Isa Modern Arnis) and the licensed trainer course in DAV. After one year of intensive training, Sven tested for his second degree black belt test and received his Lakan Dalawa in 1994. Sven elected managing director of DAV from 1993 until 2002. This position is up for election every three years and the voting board is made up of DAV members.
In 1995 he moved from Kassel to Paderborn for his academic studies in computer science and business economics. Shortly after his arrival in Paderborn, he received a call from Andre Dawson, who was interested to establish regular Arnis training. Sven and Andre founded an Arnis group in Paderborn in 1996. One year later Sven also started another Arnis group with Hubert Mayr in Bielefeld, close to Paderborn.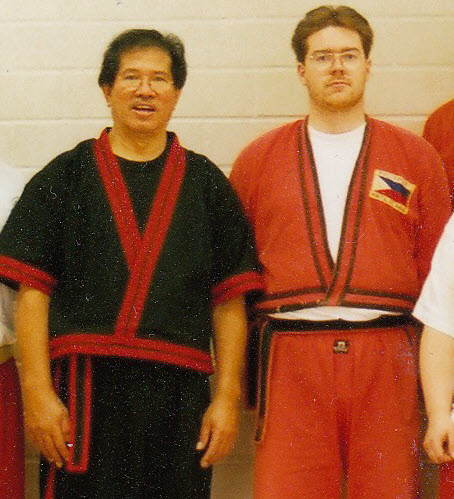 DAV started its cooperation with GM Prof. Remy Presas in 1994. Sven was able to took part in several seminars with the Professor on his visits to Germany. In 1999, after a seminar with the Professor in Frankfurt/Germany, Sven passed the exam to Lakan Tatlo Modern Arnis under the eyes of GM Remy.
In 2000 Sven moved to Dresden and was appointed to examiner for student degrees. During the first two years in Dresden he focused on his work as software developer, but found time to teach Arnis seminars in different cities on weekends. In 2003 Tino Heidner contacted Sven with interested in Arnis. Together they founded the Arnis Dresden e.V. and started training interested students.
During the DAV general meeting of members in 2002 Sven was elected President of DAV. This position is a three-year appointment. Sven has been reelected every cycle to date.
In 2005 Sven helped Tomas Severa establish a branch of DAV Arnis in Prague/Czech Republic. Thomas is now an official DAV instructor, promoting the program, with the guidance and mentorship of Sven.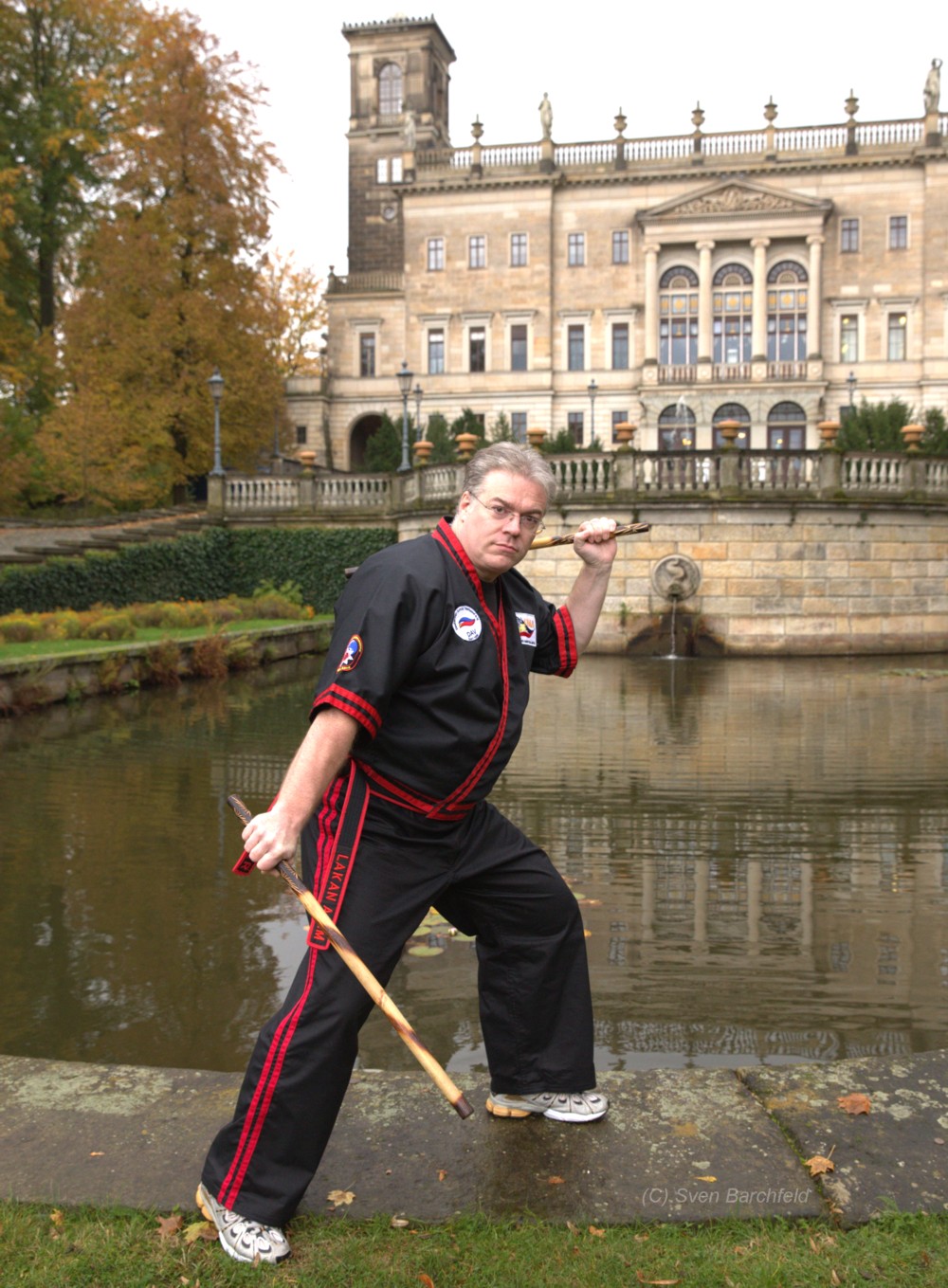 During the DAV summer camp in 2007, Sven passed the exam to Lakan Apat and his examiners license was extended to include black belt ranks. He also received the award "Gregorio del Pilar" from GM Rene Tongson for his achievements in Modern Arnis.
After 20 years of training Sven traveled to the Philippines for the first time in 2008 to attend the 4th FMA Festival in Boracay Island. It was the first of 10 visits in the Philippines to date.
Sven is one of the five instructors for the DAV licensed trainer course. This special education is held every three years for DAV members who want to start or intensify teaching.
In April 2012 he passed the last technical exam in DAV and received the rank of Lakan Lima. Three months later, Sven travelled to the Philippines and joined the 6th FMA Festival in Mambukal/Bacolod City, for the first time as instructor. Sven was invited to teach again at the 7th FMA festival took place 2014 in Olongapo/Philippines.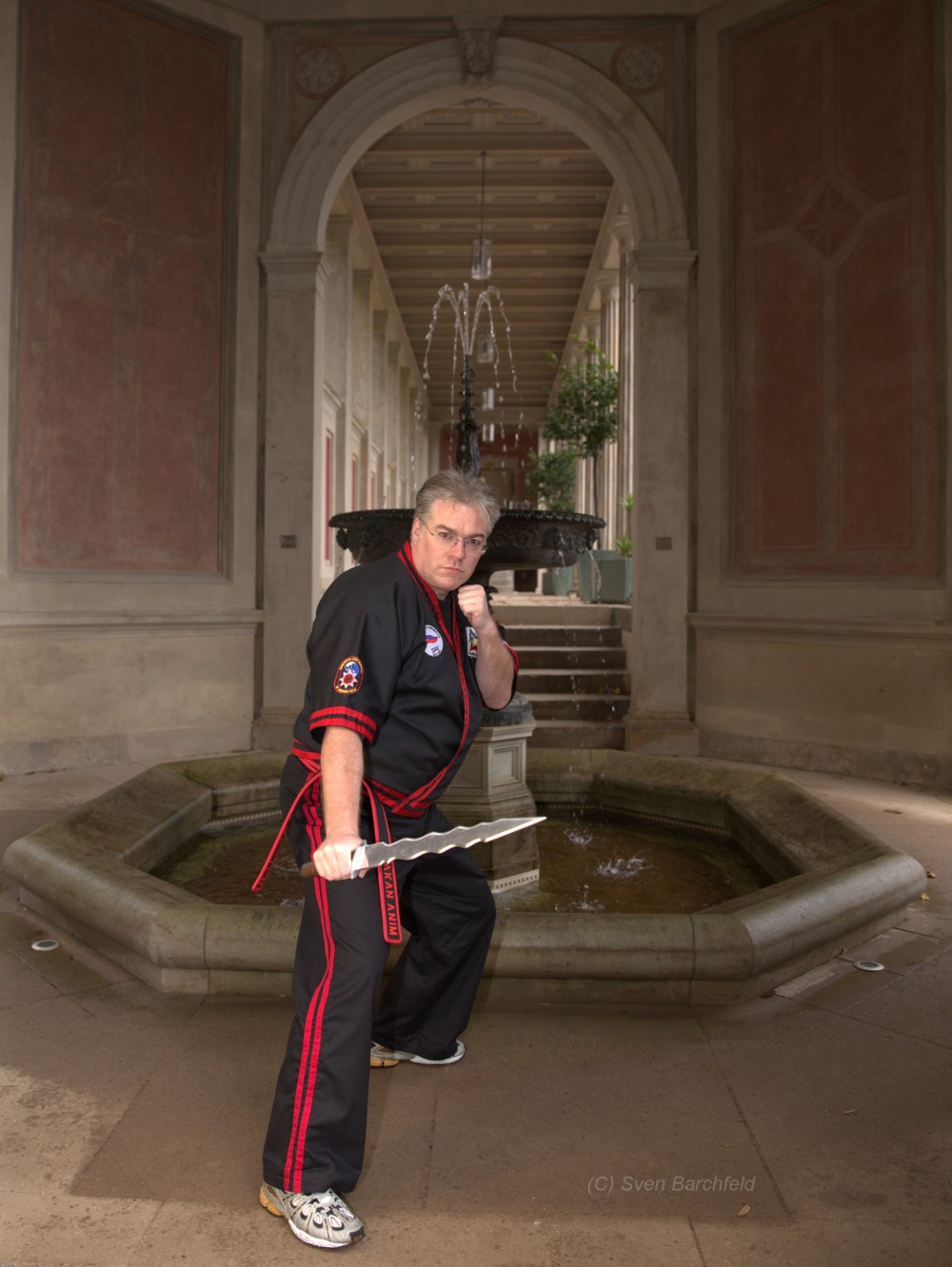 Since 2014 Sven has served as an elected member of the technical commission of DAV, which is responsible for the technical development of the organization. In 2015, during the 30-years-anniversary celebration of DAV, he received an award for more than 25 years of active support and activities with and for DAV.
In March 2016 the 8th FMA Festival was organized in Dauin/Dumaguete/Philippines. Master Sven was again invited as an instructor. During the festival gala night, he received the "Loyalty award" for consecutive attendance three times at the FMA festivals. In September, Sven was promoted to Lakan Anim and "Master of Modern Arnis" by the council of grandmasters in the Philippines (IMAFP). He also received a "Certificate of Appreciation" for his dedication to and propagation of the Philippine culture.
In June 2019 Master Sven was inducted into the International Modern Arnis Blackbelt Hall of Fame Foundation, as fourth member of DAV, after GM Datu Dieter Knüttel, GM Hans Karrer and GM Jorgen Gydesen.
Contact
Websites

Email

Phone

+49 179 215-2788

Location

Dresden, Germany
Return to Bios